Just Another Tuesday Morning
Tuesday is one of my mornings to spend at home with Nora and Maya. Knock on wood, it has gotten a little easier to take them on outings this summer. Believe it or not, we recently took down the baby pit - gasp - and reclaimed the middle of our great room. In its place I purchased and assembled a writing desk for Seth and Evan to use for homework and projects. It feels like a whole new room!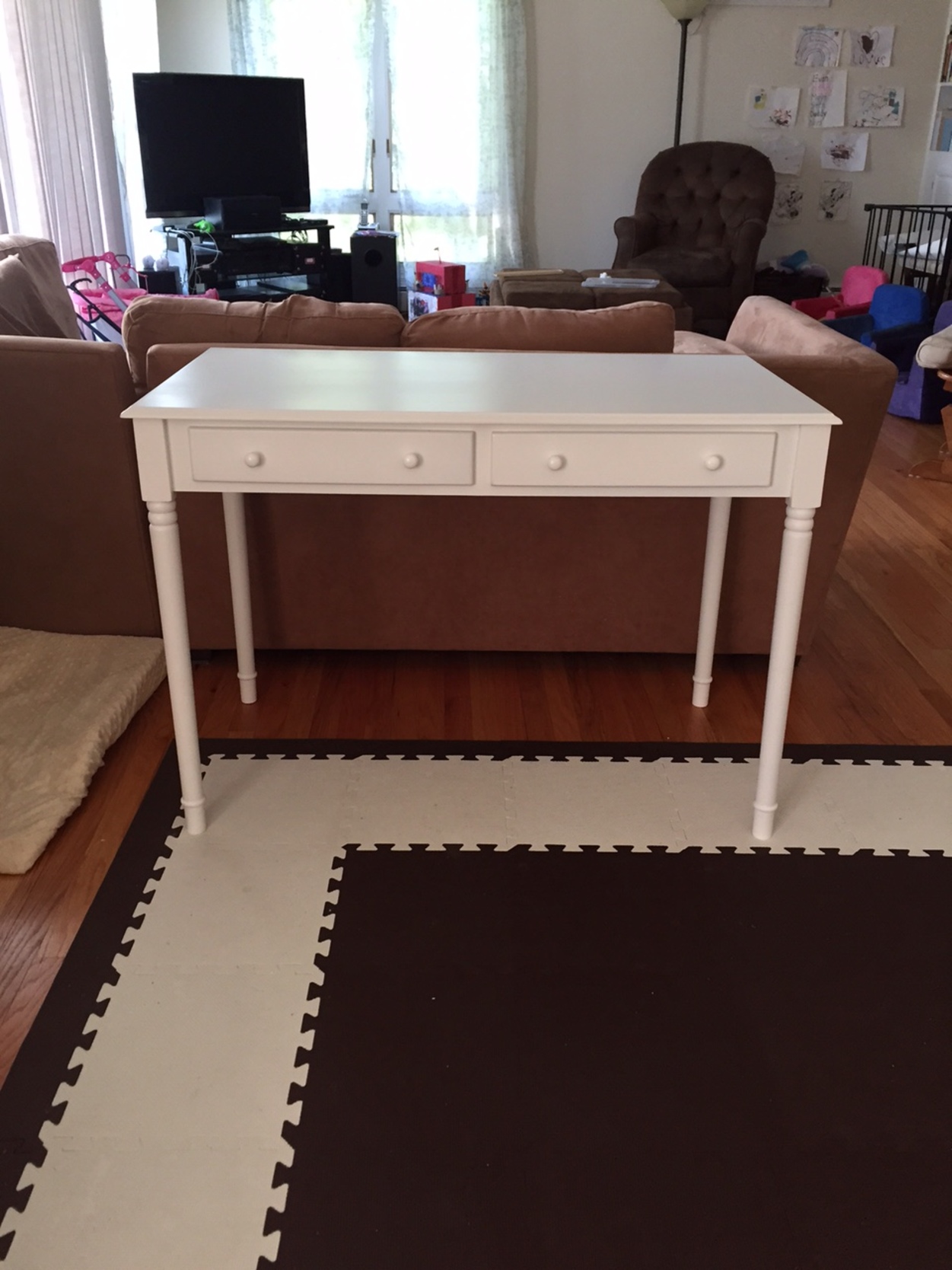 I don't usually bring the double stroller with me anymore when I take the girls on short outings. They are able to listen much better, and to hold hands when we're crossing the parking lot. I am really enjoying this stage, as they are still my little girls but it is easier to spend time with them.
After breakfast this morning the girls chose barrettes for their hairstyles. Here they are using teamwork to put back all the barrettes they dumped out back into the bag.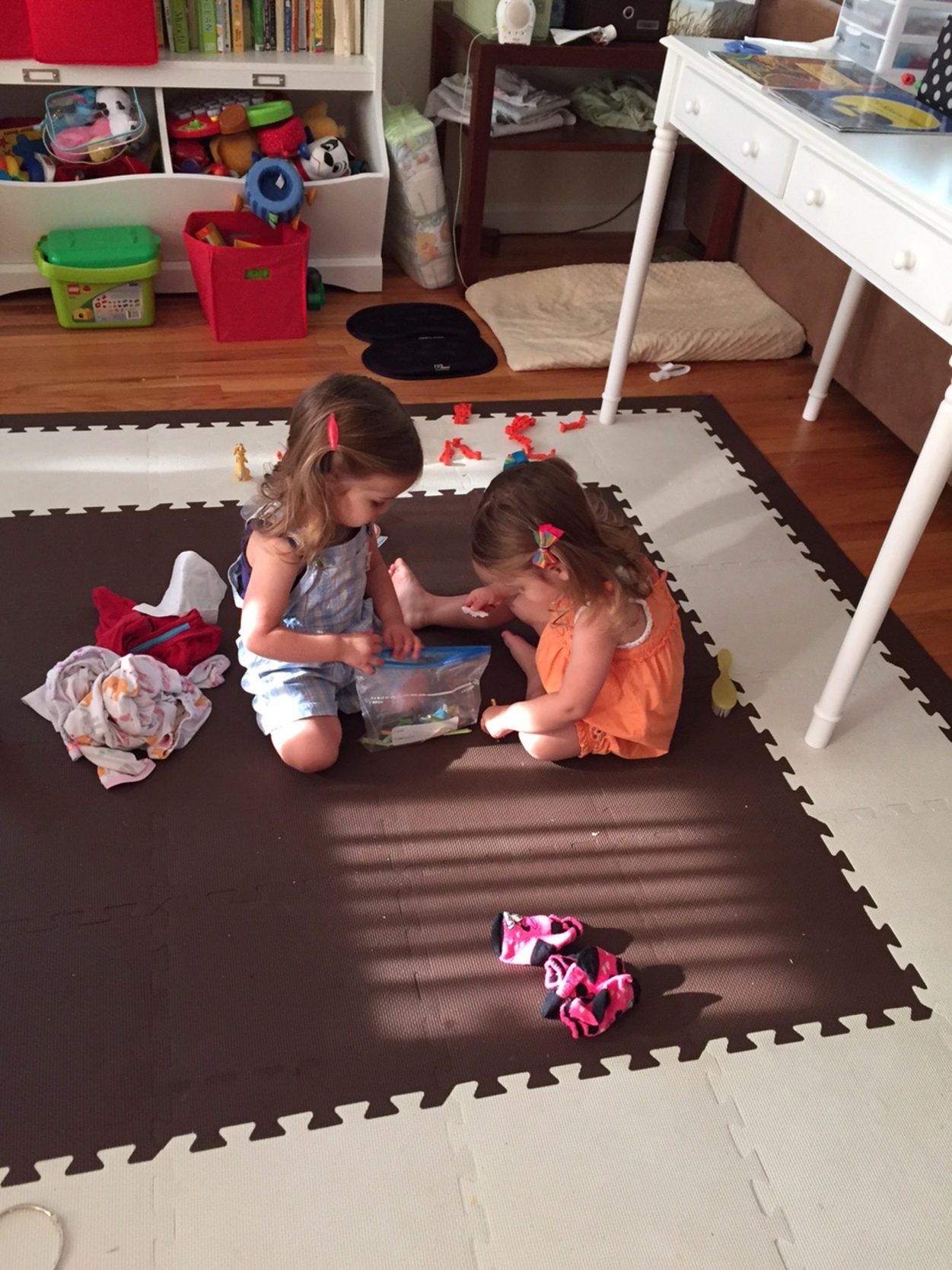 Today is a very hot day, but we went out for a little nature walk before it got too unbearable. Jason had taken them walking the other day, and they really enjoyed it. We got all ready to go and the girls were in fine form as we set out.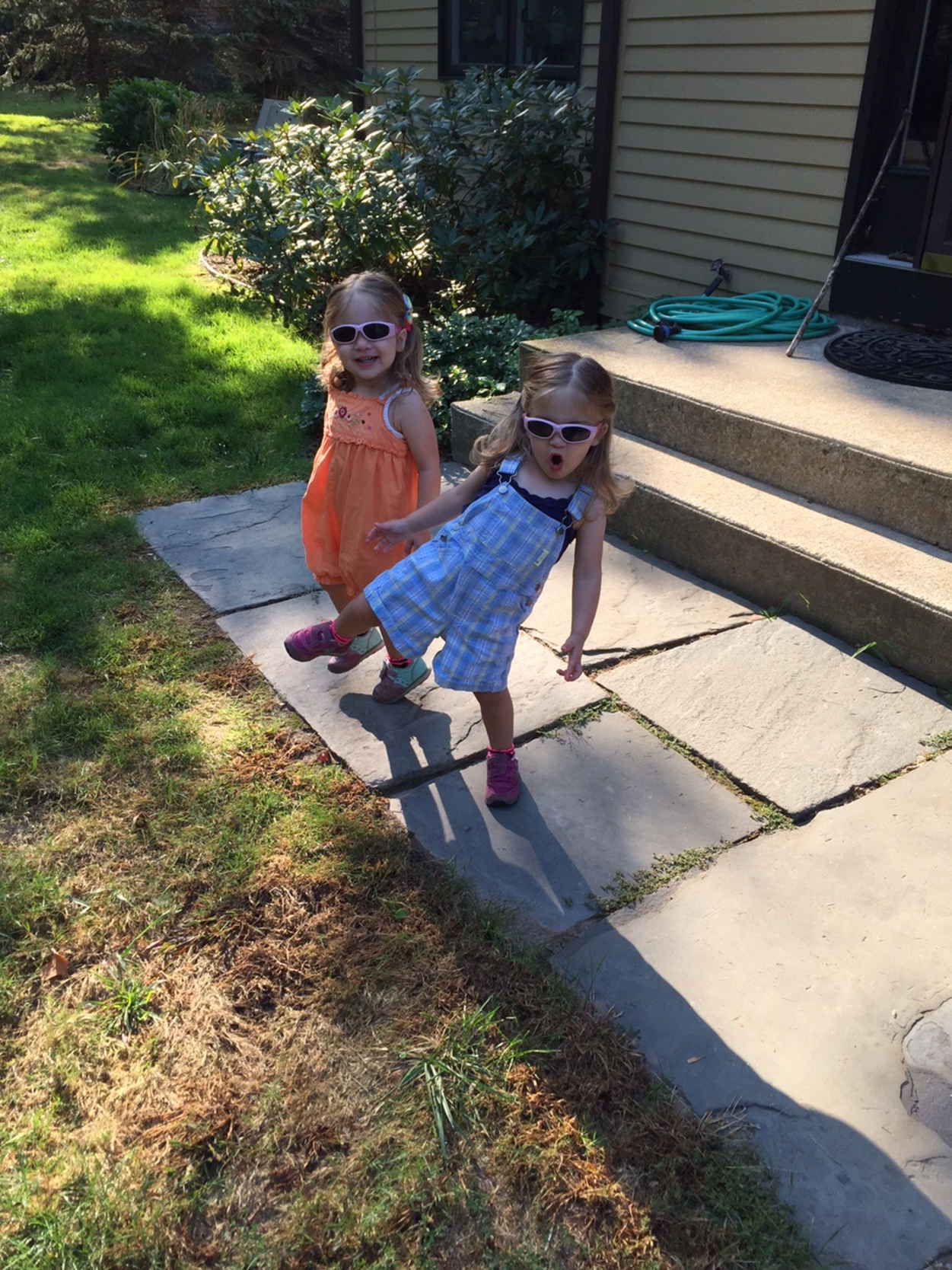 We walked up our street, and collected pinecones, or "pineapples", as Nora was calling them. We lined them up at the "neighborhood," which is what the girls have dubbed the tree outside the house at the end of our street. I think this is from the episodes of Daniel Tiger's Neighhborhood we have been watching recently. We walked up the new campus walkway a bit, and came back down and sat on some of the new benches.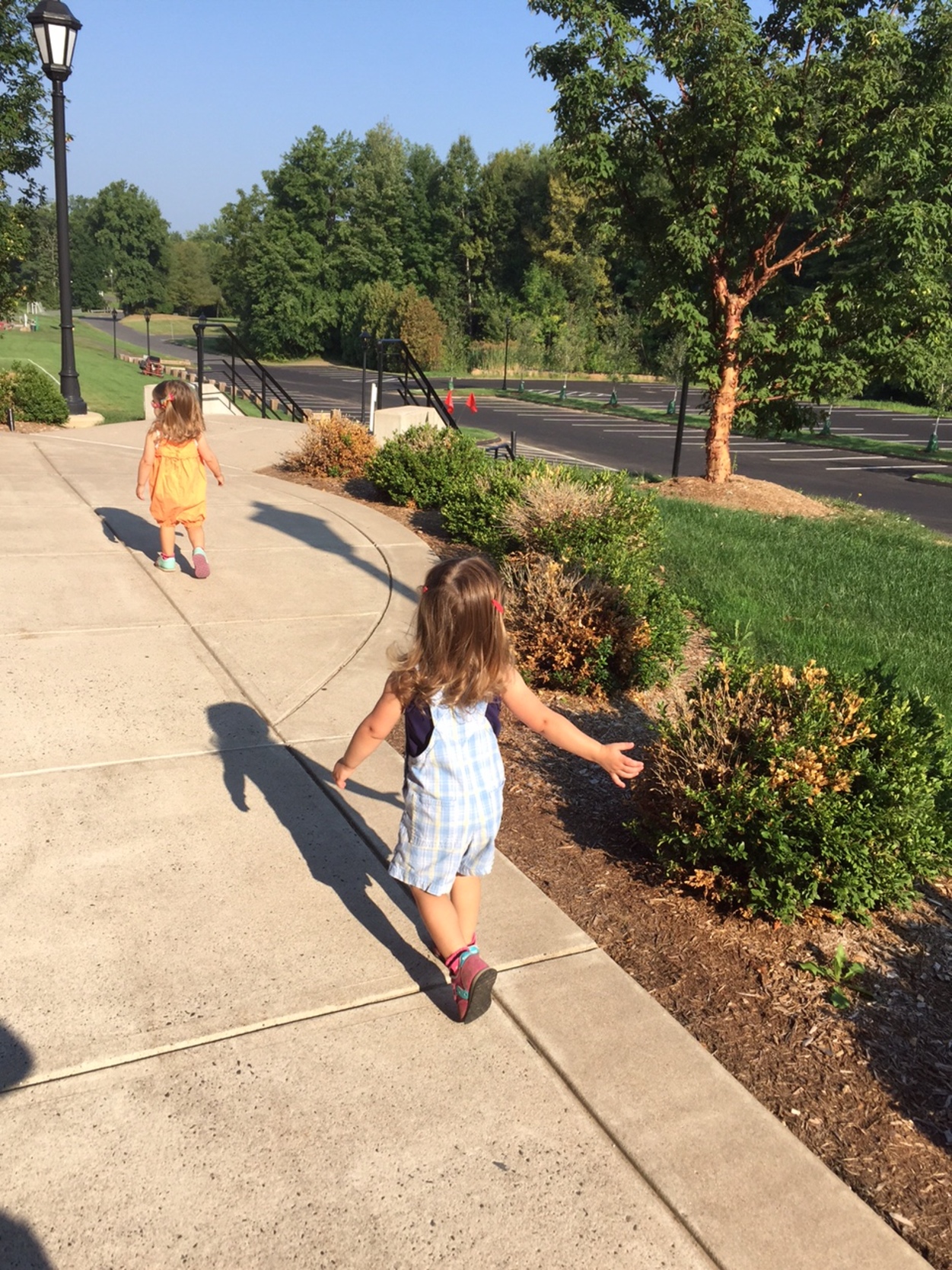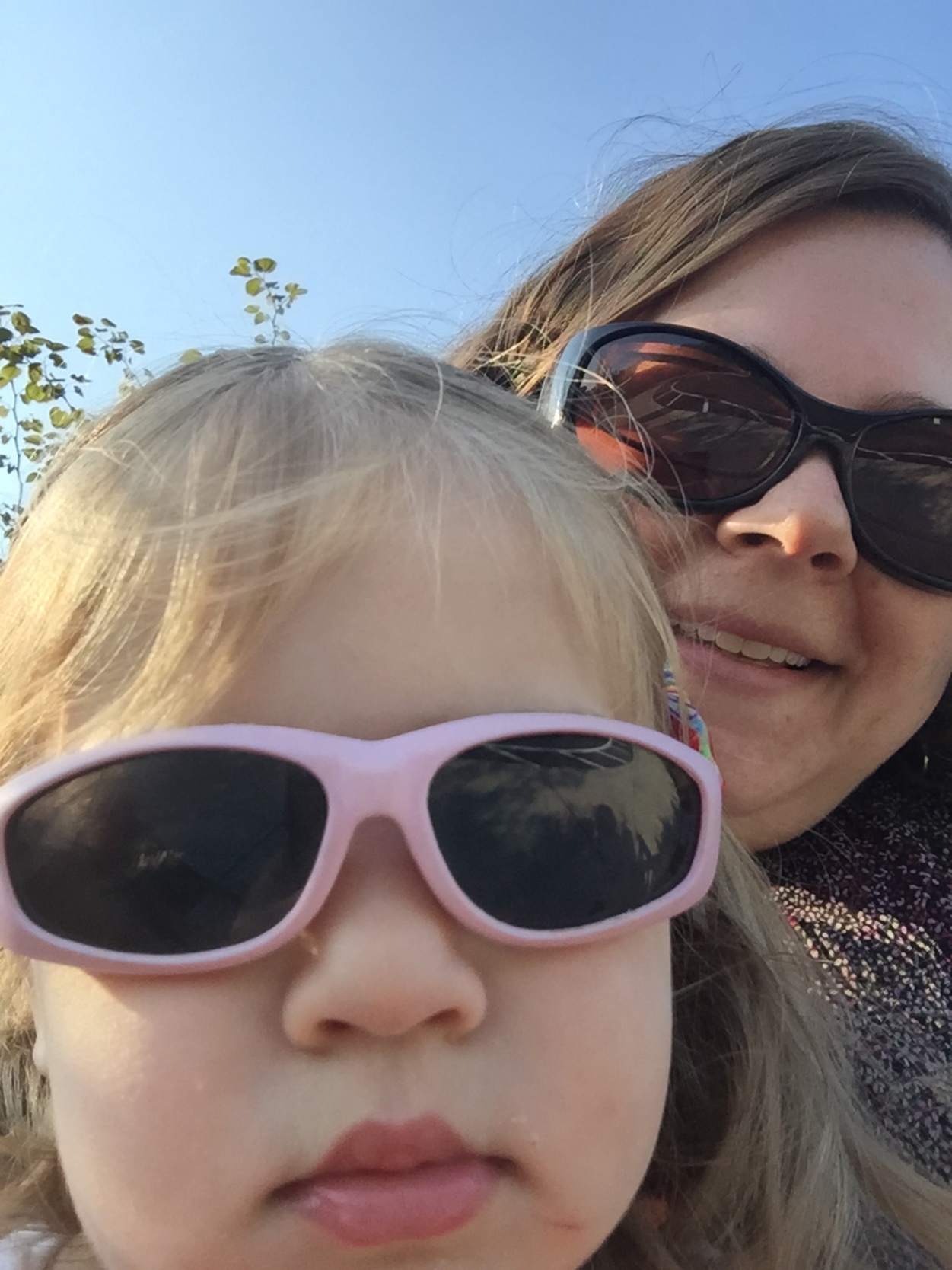 Then we went back home and had a snack, and got ready to go to our first story hour this fall at the Suffield Public Library. We knew today's theme would be squirrels, as Evan is going to story hour on Wednesdays with Tiger School. This is the best job the girls have done sitting still for a story hour program. We went to some programs last year, but then the girls were more interested in escaping the room than participating. They enjoyed the stories, hands-on activities, and squirrel craft.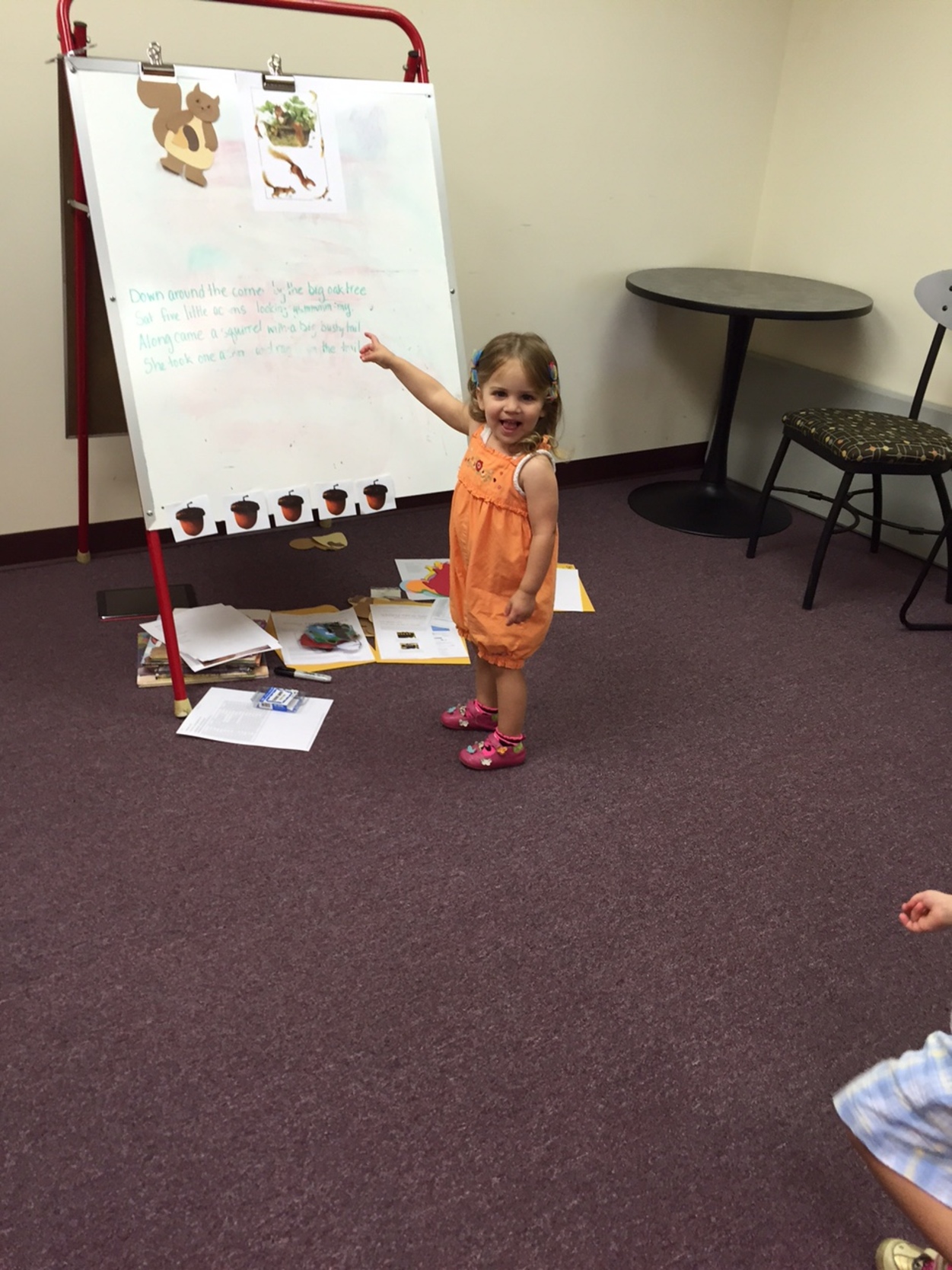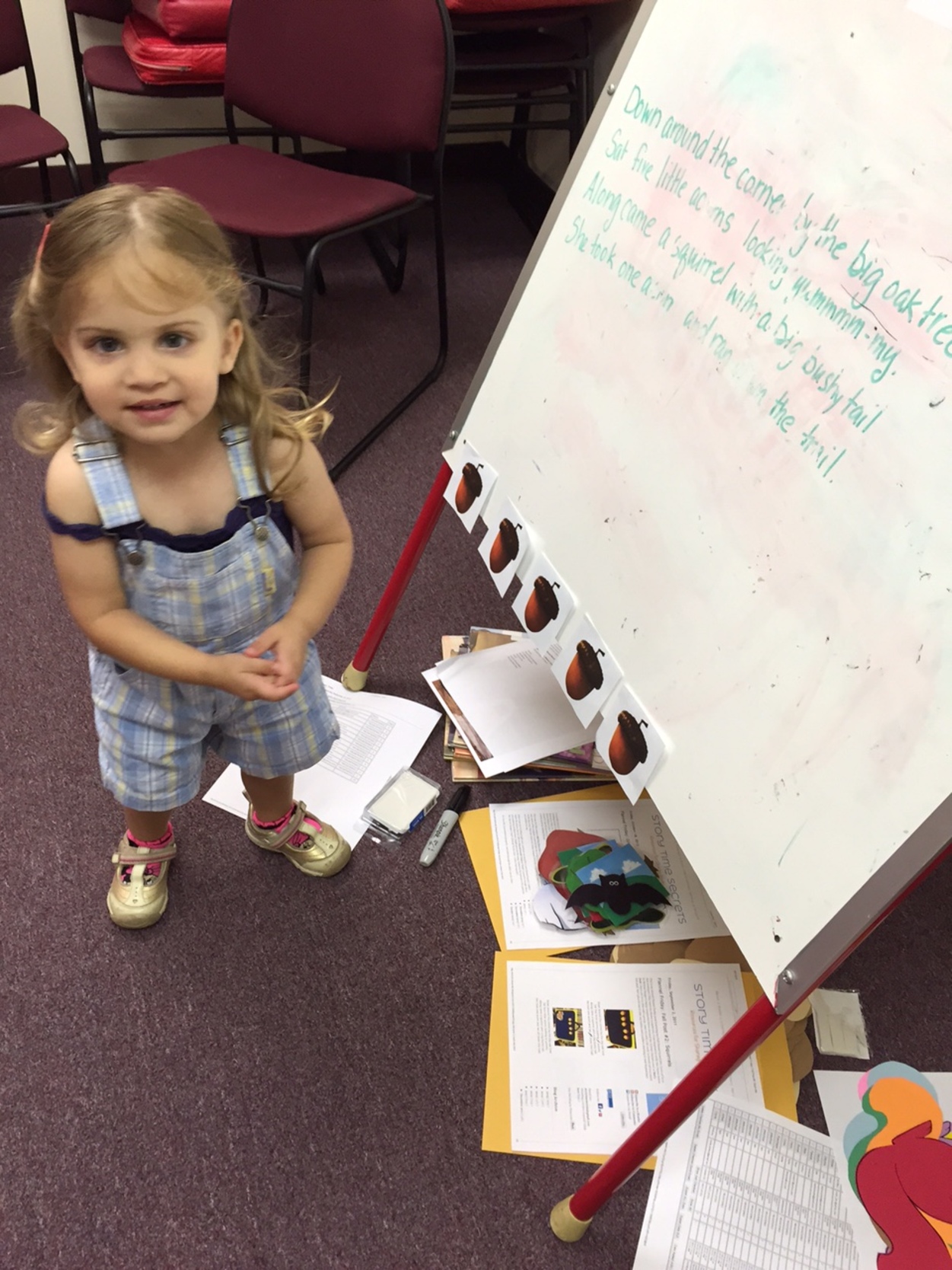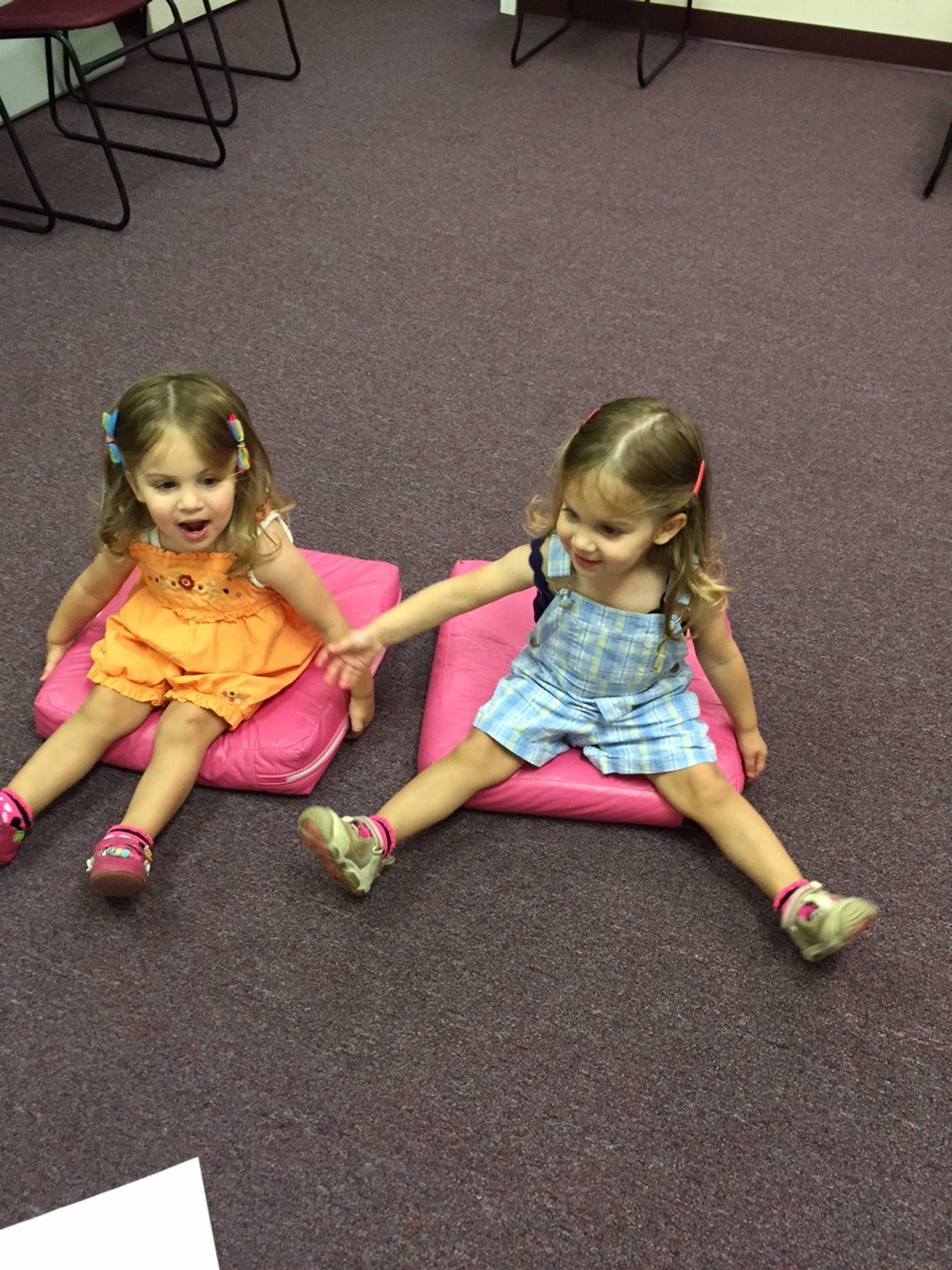 Then we came home, had lunch, and went to Tiger School to pick up Evan. It was an enjoyable morning complete with a wonderful duo to spend it with.